Signature Sandwiches
Casually gourmet: no utensils needed.
The Reuben: piled high w/ 12-day pastrami and homemade kraut
12 day pastrami, Jarlsberg, pickled cabbage, Russian dressing, on grilled rye.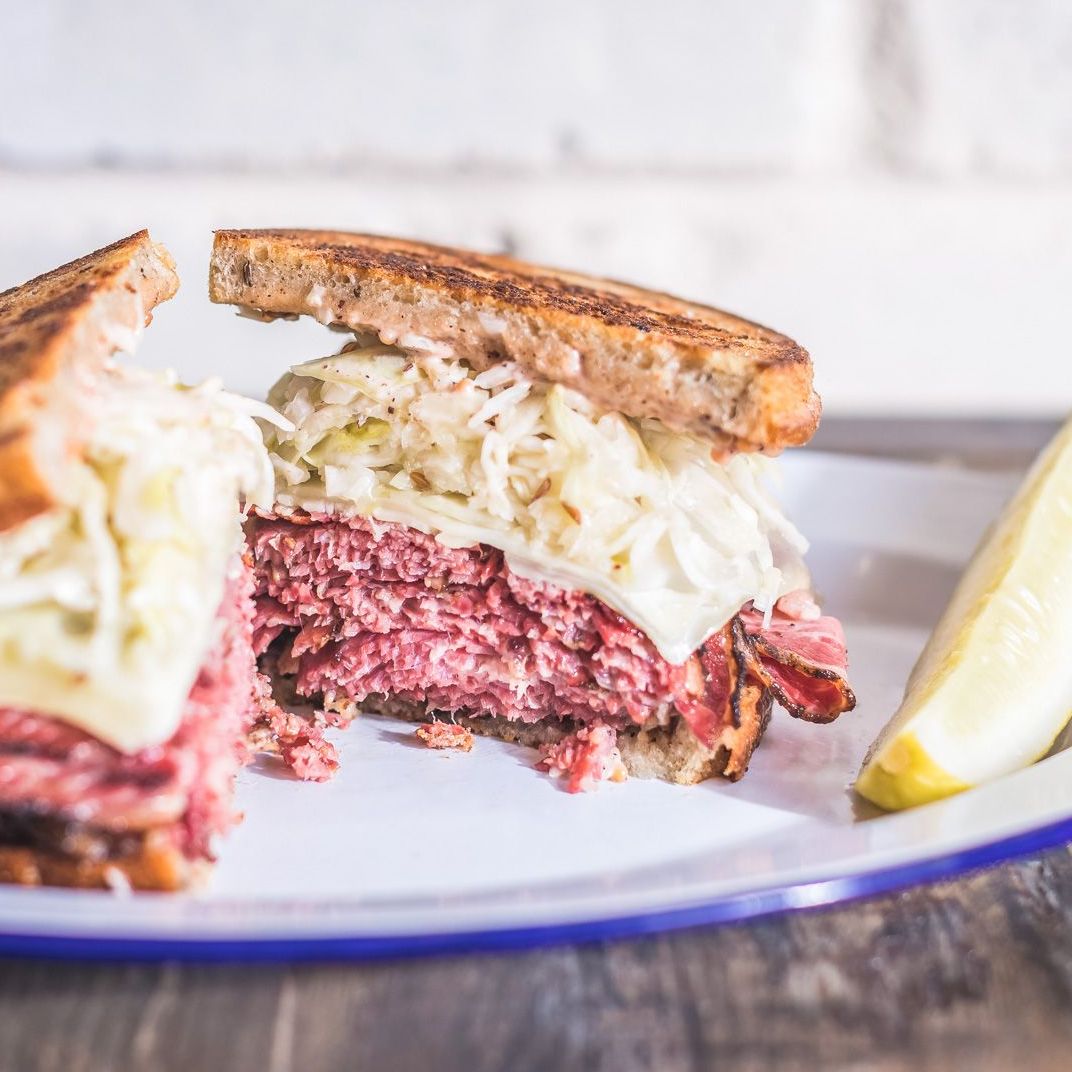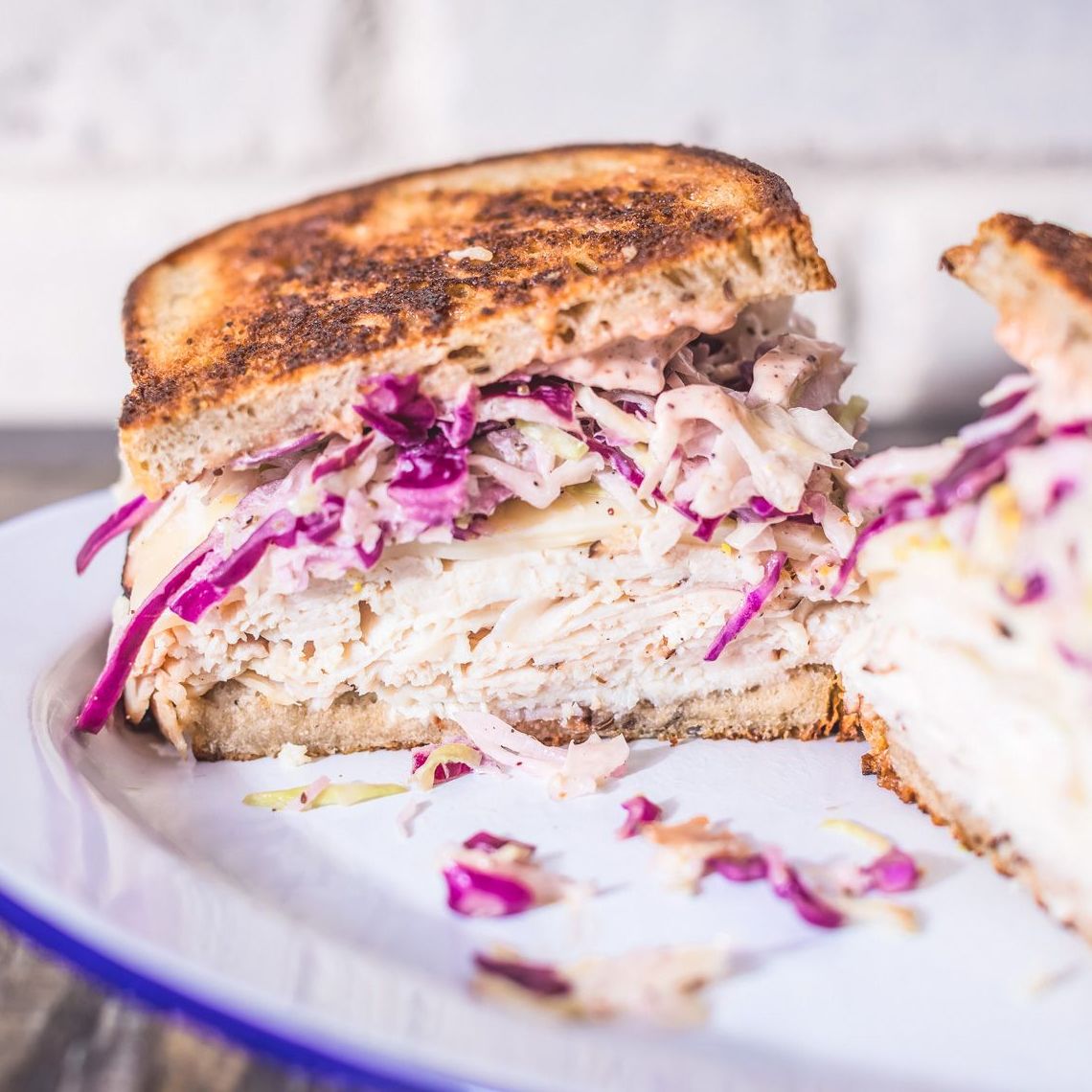 The Rachel (Number Eighteen): the Reuben's long-lost twin, now with more smoky nuance
Smoked turkey breast, Jarlsberg, slaw, Russian dressing, on grilled rye.
Classic Pastrami on Rye
12 day pastrami and 30 day mustard on grilled rye.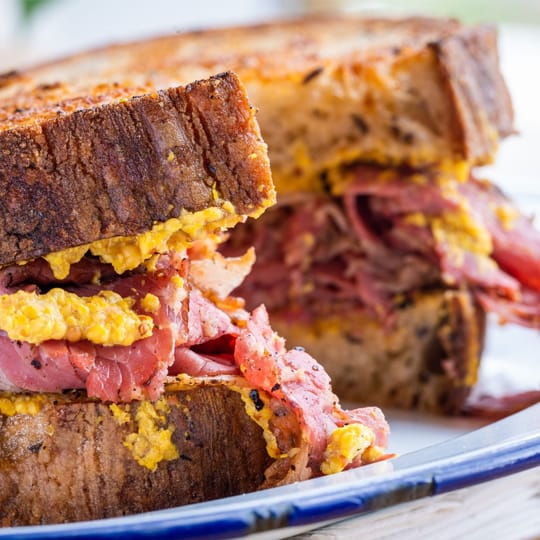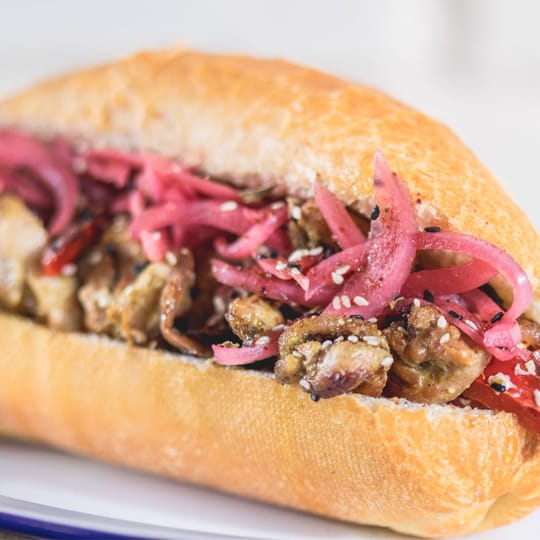 Chicken Shawarma
Marinated chicken, grilled peppers & onions, feta, pickled onions, sauce, za'atar, on a baguette.
Smashed Chickpea
Marinated chickpeas, smashed avocado, pickled onions, cabbage, radish, tahini sauce, on grilled sourdough flatbread. (v)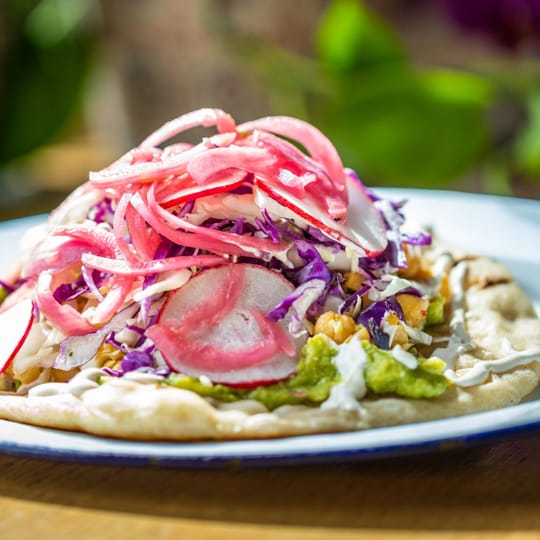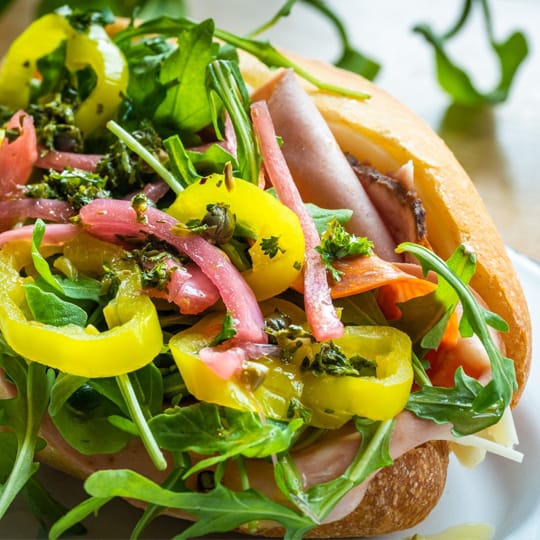 Italian Baguette
Ham, pepperoni, mortadella, arugula, banana peppers, onions, provolone, mayo, herb vinaigrette, on baguette.
Turkey Club
Smoked turkey, bacon, lettuce, and tomato with herbed mayo on toasted sourdough.
Roasted Tomato Pesto & Mozzarella
Fresh mozzarella, roasted tomato pesto, arugula, on sea salt & rosemary focaccia. (v) This sandwich is simply delicious in its vegetarian form, but you're welcome to add prosciutto, salami, or pastrami if you're looking for a twist.
Ham Jam
Shaved ham, aged cheddar, caramelized onion jam, shredduce, herb mayo, mustard on a French roll.